Thank you for visiting the official website of professional musky angler Steve Heiting. On this site, you can learn more about Steve, find out where you can hear him speak, read some of his articles, learn what tackle and equipment he uses on the water, and purchase his DVDs.

Steve To Speak At St. Croix Customer Appreciation Day
St. Croix Rods' Customer Appreciation Day has been a big hit since its inception a couple years ago, and the company has asked Steve Heiting to conduct a seminar at the 2018 event on Saturday, June 16.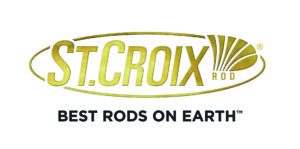 Steve's seminar, "Open Water Fishing For Muskies," will be held at 8:30 a.m.
"Every lake has an open water bite. Some are just more pronounced than others. My seminar will focus on how anyone can tap into an effective method of catching muskies in summer, whether by casting or trolling," Steve said.
In attendance at the event will be Joe Bucher of the "Fishing With Joe Bucher" TV show, as well as Al Lindner and James Lindner of the "Lindner's Angling Edge" TV show. Northern Wisconsin guides such as Kevin Schmidt will also be there.
Customer Appreciation Day not only offers customers the chance to meet pro fishermen, but to get discounts on St. Croix rods, clothing and other merchandise. Free lunch is offered.
For more information about Customer Appreciation Day, click here. To visit St. Croix's website, click here.

More Than 60 At Second Day Of Nicolet College Musky Seminar
More than 60 musky anglers attended Day 2 of Nicolet College's Musky Seminar on Saturday, April 7. The two-day program (Day 1 was March 24) was part of Nicolet's 50th anniversary celebration.
"I was extremely pleased with the turnout and the enthusiasm," said Steve Heiting, who headlined the event.

Besides Steve, seminars were conducted by Scott Biscobing, Mike Wojtusik, Steve Gilbert and Rob Manthei.
Continued Steve: "First, thank you to the people who attended. I hope you found the event helpful and I wish you success in the coming musky fishing season.
"Second, a number of businesses provided door prizes. A big thank you to St. Croix Rods, Fabworks, Mepps, Scott Biscobing Guide Service, Musky Hunter magazine, Stealth Tackle, Bad Bones BBQ, Organ Piper Pizza, Chuck's Sport Shop, The Fishing Hole, JZ Lures, Rick Lax Reproductions, The Musky Shop, Okuma and Tadpole's Sports.
"Thanks to WJFW-TV (Channel 12) of Rhinelander for the coverage. It's appreciated!
"Finally, thank you to the staff of Nicolet College. You had the vision and made this easy. It was fun working with you."
Initial discussions have been held about making this an annual event at Nicolet College. Watch this site or follow Steve Heiting on Facebook for details as they become available.
Next up for Steve is speaking at the Indiana Muskie Classic in May. "It's a first-rate event and all funds raised go to the Indiana musky fishery," Steve noted. "In addition, the tournament coincides with what is usually an outstanding bite. I'm really looking forward to going." For more information about the tournament, click here.
For more about Steve's seminar and appearance schedule, click here.